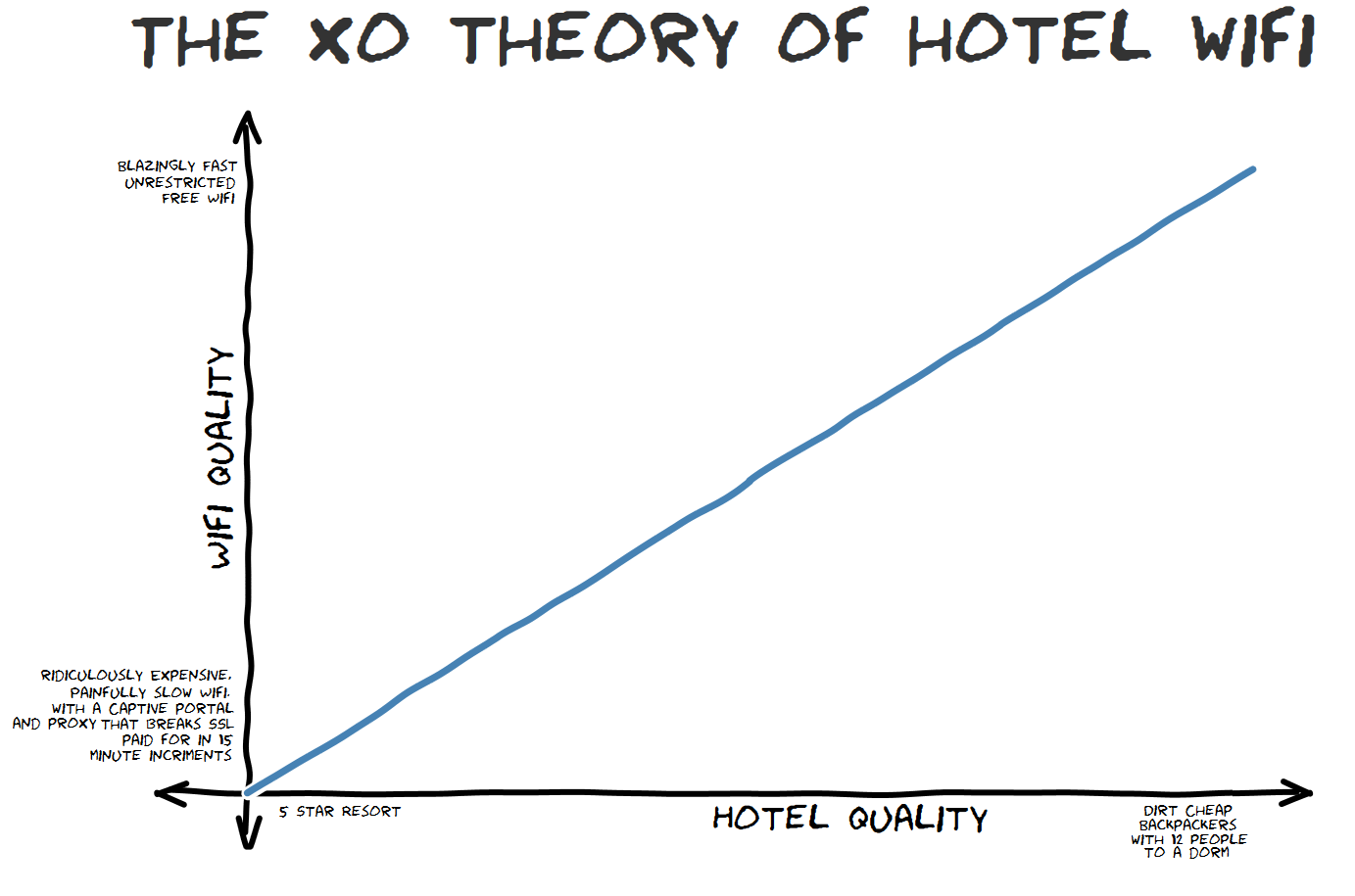 This is my theory of Hotel WiFi.
I've stayed in a range of accommodation from $12 per night dorms with only cold showers to $500 a night resorts with a private spa and ensuite. There have been a few exceptions but it generally holds up pretty well.
I'm not going to name names but I've been in the CBD of a capital city where there are dozens of ISPs competing to provide the cheapest connection and a section of Internet cafés in walking distance. And at the hotel the WiFi is sold in 15 minute blocks, is so slow and unreliable that pages time out, it's not encrypted and they have a proxy that breaks your SSL connections even after you have paid about 20 times the local hourly wage to connect.
I've also stayed in backpackers out in the sticks that have had 100Mbps fiber connections, a WiFi access point in every dorm and the passphrase pinned up on the wall.
---
Graph made with xkcdgraphs.